Specifications
19V Portable battery pack for laptop and Printer
1.Capacity: 100WH(26.4AH)
2.Output:5V/2A,19V/3.5A
3.Input: 19V/3A
19V Portable battery pack for laptop and Printer
Specification: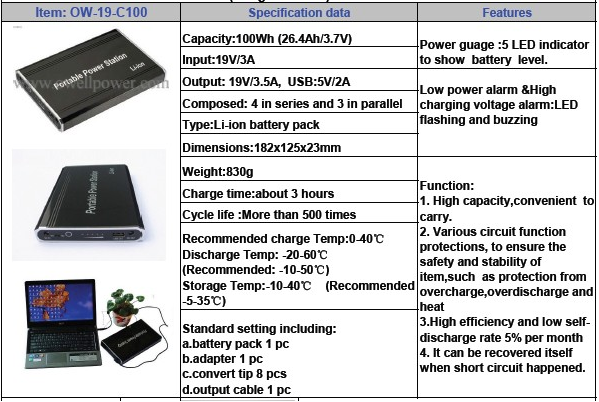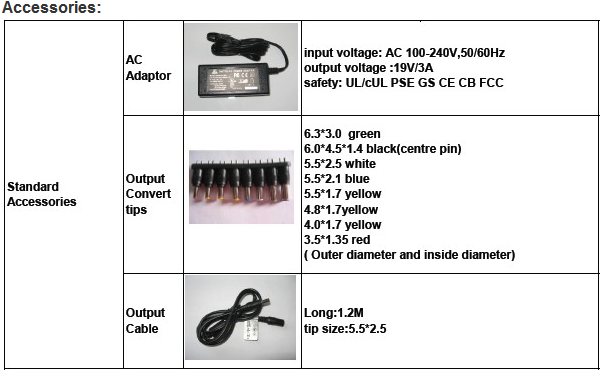 Features :
1.It can be charged and discharged simultaneously .
2. Various circuit function protections, to ensure the safety and stability of item,such as protection from overcharge,overdischarge and heat
3.High efficiency and low self-discharge rate 5% per month
4. It can be recovered itself when short circuit happened.
5 . High capacity, portable, backup,universal,convenient to carry.